Howl2GO Woodstock History
One thing is certain—Howl2GO wouldn't rock as hard as we do if it wasn't for the legendary Woodstock Music & Art Fair. The landscape-altering festival in upstate New York began its three-plus day run during this week in 1969, proceeding to change the bond between pop culture and music forever. Featuring performances from legendary musicians like The Who, Jefferson Airplane and Jimi Hendrix, Woodstock's message of peace and love was prevalent, but not without controversy, and its legacy will be preserved forever. See the full lineup HERE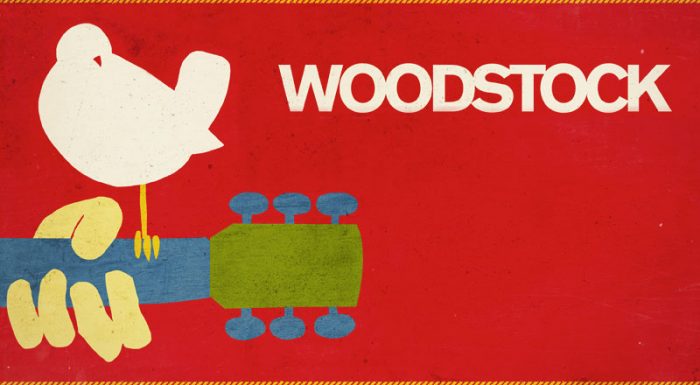 The roots of the Woodstock Music & Art Fair began being planted in early 1969 when entrepreneurs Michael Lang, Artie Kornfield, Joel Rosenman and John P. Roberts began creating plans for a "studio-in-the-woods" in upstate New York, but quickly switched gears and decided to create a music festival. Following months of rigorous opposition by town boards and residents in more than three potential Catskill locations, the group was finally introduced to dairy farmer Max Yasgur in late July, who agreed to host the festival. The late change in venue nearly wiped all remaining assets from the group, with the remainder of the funding put into building the stage despite fencing and ticket booths around the perimeter being left incomplete. While the Woodstock Ventures investment group of Lang, Kornfield, Rosenman, and Roberts told officials only 50,000 would be attending the show, tens of thousands of festival guests were arriving as early as Wednesday, and over 186,000 tickets were sold in advance. Once Woodstock opened on August 15th, 1969, attendees could simply slide between breaks in the unfinished fence, and the festival was declared a free event.
Differing from modern music festivals, Woodstock comprised of only one stage, and the first act to perform was Richie Havens. Havens held down the crowd for over three hours to allow delayed performers to begin arriving, continuing to improvise well after running out of songs. The rest of Friday's performance consisted of folk artists and Indian influencers, including Ravi Shankar, Sri Swami Satchidananda, and Joan Baez, who wished the crowd a good morning at the end of her 1am set. Many of the festivals more notable performances came as the crowd began roaring on Saturday morning. Santana's mainstream debut was captured on stage, as well as a Grateful Dead performance where the stage was entirely flooded from the storms surging through the area. Creedence Clearwater Revival played a 12:30 am set that remained thrilling despite most of the crowd having gone to bed, and Janis Joplin even took over after 2 am. The Who was the next band up, beginning their set at 5am and officially "opening" the Sunday festivities. The band played through their new rock-opera, Tommy, and delivered one of the most iconic moments of the festival with a finale that took place as the sun rose on Woodstock's third day. The Who were slated to play Saturday night, but delays ran rampant and continued to push performers far past their allotted time slots. The rest of Sunday featured Joe Cocker's awe-inspiring performance of "With a Little Help from My Friends", Johnny Winter performing at midnight, and Crosby, Stills, Nash & Young performing well into the morning. Woodstock Music & Art Fair came to a dramatic close with a 9am Monday performance by Jimi Hendrix, remembered for his "Star Spangled Banner" protest of the Vietnam war and as one of his final concert appearances.

With conditions for the festival not being agreed upon by town officials and the investment group before opening, Woodstock was initially a financial disaster and left its backers nearly bankrupt. However, the subsequent Woodstock documentary film was a phenomenal hit and allowed the group to recoup much of its losses. Yasgur refused to reissue his farm for a 1970 rendition and eventually sued and settled on property damage claims. And as the crowd grew to a preposterous 500,000, New York governor Nelson Rockefeller even considered sending in 10,000 National Guard troops (though the Army did end up airlifting food and supplies in). In the end, however, Woodstock resulted in only two deaths, eight miscarriages, and 33 arrests—all on marijuana charges.
Live Dueling Pianos Music
Howl2GO Dueling Pianos keeps the spirit of Woodstock alive with every performance, bringing the same energy each artist brought to the stage to your venue. Our superbly-talented musicians break out everything they've got for your show, playing a set filled with hit songs and plenty of crowd requests that get every guest at your event on their feet. Howl2GO's legendary Dueling Pianos show features two baby grand pianos playing your favorites like you've never heard before, plus you can even add additional players on drums, guitars, and more to create an experience that's simply unforgettable. And we even get your night started months beforehand, planning every detail with you to make sure your performance is exactly as you dream of it, plus Howl2GO provides every piece of equipment and arrives early so set up goes off without a hitch! Your next party or event becomes even more exciting with Howl2GO Dueling Pianos rocking your crowd!
Howl2GO can play at fundraisers, weddings, holiday parties, corporate events, private parties and more.
You are never too far for Howl2GO to make it to your event! From Florida to the Northeast and the Midwest all the way out West and East, we can play at your venue.
1-844-HOWL2GO to book with us today!
Tags:
Bob Dylan