Howl2GO at Zamberletti Park
Westville's Best Dueling Pianos
Live Music For Your Westville, IL Event
Zamberletti Park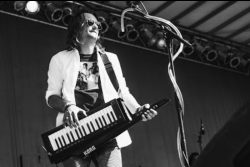 If you are in the Westville, IL area and you are looking for some outdoor fun, you will definitely want to visit Zamberletti Park. Formerly known as "Westville Village Park", this fantastic park has been around since 1920—and it still looks amazing!
No matter how old you are, you can find something fun to do at Zamberletti Park. That is because this over eleven acre park has a whole host of facilities, including: three softball diamonds, a skateboard slab, basketball courts, tennis courts, pavilions and more.
If you are looking to have a fun cookout or birthday party, grab some picnic tables and a grill and cook out!
For those parents that want their children to get some exercise, have fun and make new friends, consider the youth sports that are available.
Whether you are putting together a softball tournament or simply having a picnic, Zamberletti Park is the perfect place!
Tags:
Booking Live Music
,
Community Festival
,
Illinois Dueling Pianos
,
Illinois Event Planner
,
Music For Events
,
Private Parties
,
Summer Music