Howl2GO at The Lerner Theatre
Elkhart's Best Dueling Pianos
Live Music For Your Elkhart, IN Event
The Lerner Theatre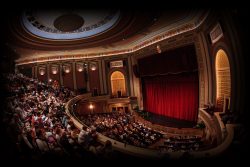 The Lerner Theatre is a historic landmark, and is an excellent place to catch a show. Opened in 1924, this 2,000 seat theatre was the premier place to catch shows, and even movies! These days, the Lerner Theatre hosts concerts, comedy shows and so much more. Many major acts have graced the stage at the Lerner Theatre, and many more are on the upcoming schedule.
If you are a fan of architecture, you can actually pop by for a guided tour! There, you will learn more about the history of the theatre, and you will be able to really take in the gorgeous interior.
To become part of the community that keeps the Lerner Theatre going, get involved by becoming a sponsor, by donating or by volunteering. Your support can help to keep this grand theatre open!
Check out the schedule for the Lerner Theatre, and go see an unforgettable show!
Tags:
Booking Live Music
,
Entertainment For Events
,
Indiana Dueling Pianos
,
Indiana Event Destinations
,
Indiana Event Planner
,
Indiana Events
,
Indiana Wedding Venues
,
Live Music
,
Live Music For Hire