Howl2GO at The Blackwall Barn and Lodge
Best Dueling Pianos in Gambrills, MD
Live Music in Gambrills
The Blackwall Barn and Lodge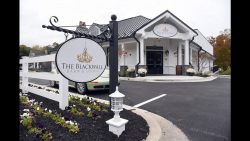 For an absolutely stunning venue for your upcoming private event, you will definitely want to consider The Blackwall Barn and Lodge. This fantastic venue is not only beautiful, but it is also a great place to host a variety of events—from family gatherings to weddings. 
The Barn is the perfect rustic location, and is warm, inviting and charming. From hardwood floors to chandeliers, your guests and you will love the space. For smaller events, consider The Cottage. This space is perfect for family and business dinners. The Game Room is another smaller venue option that is inviting and unique. Other great options include The Patio and The Lodge.
You'll find that The Blackwall Barn and Lodge serves a fantastic brunch every Sunday from 10 am to 2 pm. They also host fun events with Live Music.
Make sure you visit The Blackwall Barn and Lodge and consider it for your upcoming event! 
Book Dueling Pianos in Gambrills, MD
Howl2GO can play at fundraisers, weddings, holiday parties, corporate events, private parties and more. Our unbeatable Dueling Piano shows bring a high energy, interactive show that your guests will remember for years to come anywhere in Maryland!