Howl2GO at IMAS: International Museum of Art & Science A Night at the Brew-seum
Hire Dueling Pianos in McAllen, TX



Live Music in McAllen, TX
International Museum of Art & Science A Night at the Brew-seum
Howl2GO was thrilled to be featured in A Night at the Brew-seum, in support of IMAS, the International Museum of Art & Science, located in McAllen, Texas. We went on stage and rocked the joint by playing everyone's favorite songs totally by request. Want Howl2GO to show up for your event? Contact us today.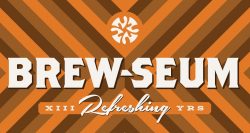 Address: 1900 W Nolana Ave, McAllen, TX 78504

Book Dueling Pianos in McAllen, TX
Howl2GO can play at fundraisers, weddings, holiday parties, corporate events, private parties and more. Our unbeatable Dueling Piano shows bring a high energy, interactive show that your guests will remember for years to come anywhere in Texas!