Howl2GO at Coles Garden
Live Music for your Oklahoma City Event



Best Dueling Pianos in Oklahoma City
Coles Garden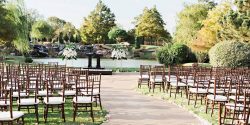 When you are looking for a glamorous event venue in Oklahoma City, you will definitely want to consider Coles Garden. Coles Garden is both modern and classic, and it is the perfect place for a variety of different types of events. 
Because of how stunning Coles Garden is, you will want to consider it if you have an upcoming wedding. You have the option of an indoor chapel, or a wedding outdoors by the gardens, waterfall or the oversized fireplace. Each space has its own unique flair, but they are equally beautiful. 
Coles Garden offers spacious and lovely event spaces, which makes it the perfect place for any type of event. Whether you are hosting a fundraiser, family reunion or any other party or event, you will love the spaces available.
The perfect event needs the right event space. Coles Garden is the space that you have been searching for.
Address: 
1415 NE 63rd St, Oklahoma City, OK 73111
Tags:
Booking Live Music