Howl2GO at Bridgeport Art Center
Book Dueling Pianos in Chicago, IL
Bridgeport Art Center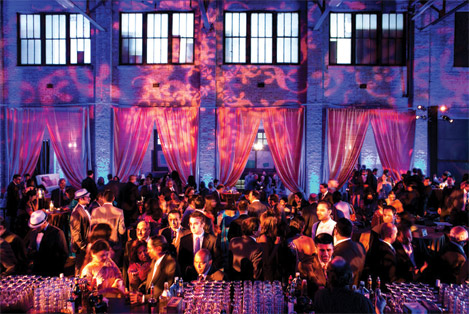 The Bridgeport Art Center in Chicago is a gallery, and so much more…
For those that are interested in checking out some stunning sculptures, paintings and more, Bridgeport Art Center is definitely a must-visit destination. Beyond the gorgeous art that adorns the walls, there is also an excellent space available to both create and host events.
The creative space includes: art studios, a fashion design center, office spaces and a ceramic center. This makes Bridgeport Art Center an excellent place to not only view art, but also create it!
If you are looking to host an exciting event in a truly unique space, Bridgeport Art Center is a wonderful option. The Bridgeport Art Center can be rented out for corporate events, weddings and any other special occasion. The various spaces offer hardwood flooring, exposed brick, brilliant lighting and more.
Whether you are looking to check out art, create art or plan a wedding, Bridgeport Art Center is the place for you.
Address: 1200 W 35th St, Chicago, IL 60609
Phone: (773) 247-3000
Book Dueling Pianos in Chicago, IL
Howl2GO can play at
fundraisers
,
weddings
,
holiday parties
,
corporate events
,
private parties
and more. Our unbeatable Dueling Piano shows bring a high energy, interactive show that your guests will remember for years to come anywhere in 
Illinois
! Tags:
Chicago Event Spaces
,
Dueling Pianos For Weddings
,
Illinois Wedding Destinations
,
Live Music Chicago
,
Venues For Event in Chicago
,
Wedding Entertainment
,
Wedding Music