Dueling Pianos Florida – February and March 2019
Florida Dueling Pianos by Howl2GO
Live Music for House Parties & Birthday Parties
It is already February and we are happy to be back on the road this month, starting with a birthday house party in Delray Beach! Not many people realize we can play events as small as 20 or 30 people, and if you have a yard or living room big enough, we will bring our show to you – whatever the celebration! Our show is ideal for this 60th Birthday house party – our performers know a great variety of music that will fit all tastes. Give us a call today, and let us help you make your next family birthday unforgettable!
Special Events with Dueling Pianos
It is Valentine's Day and we are excited to be able to share that our show will be coming to Kissimmee on February 16th and tickets are available now. This will be a special show and we are sure to receive a lot of love song requests throughout. Bring your partner and be ready to slow dance the night away!
Dueling Pianos Vero Beach @ Riverside Theatre
We are thrilled to announce that we have extended our Howl Experience residency at The Riverside Theatre thru the end of 2019.
This is our fourth year and we could not be more grateful for our partnership with this amazing community center. By popular request, we will be expanding on the theme nights with some old favorites and some new themes to enjoy. No two shows will ever be the same. Our amazing Florida crew of talented Dueling Piano players will be rocking throughout the year. Check out the Howl Experience Press & Media page for more information.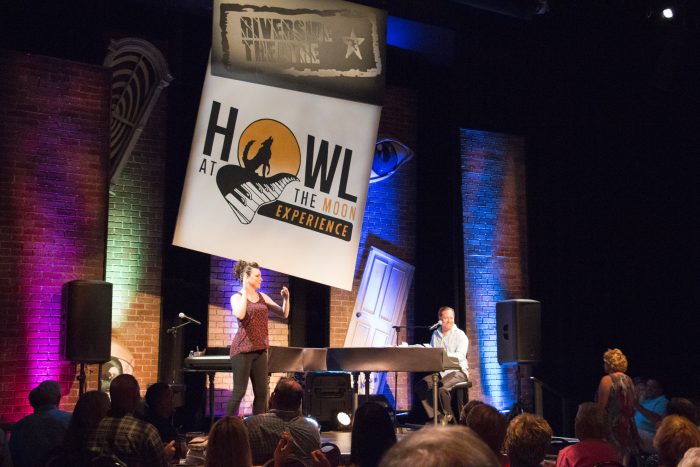 Playlist Live
The coolest event in Florida this year is undoubtedly the Playlist Live Orlando event! This is the second year for us performing to this party and we are thrilled to be a part of the show.

Florida Dueling Piano Reviews
We are incredibly proud of our 5* reviews – click the button below to read comments from our recent clients!

Book the #1 Dueling Piano show in Florida
Howl2GO can play at fundraisers, weddings, holiday parties, corporate events, private parties and more.
Fill out the form below and let's get your party started!