Events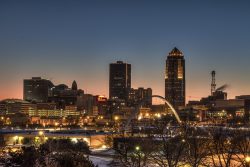 Des Moines Dueling Pianos
Howl at the Moon is the country's biggest name in Dueling Piano entertainment. Howl2GO delivers our amazing, high energy show to any venue in the Des Moines area.
The Howl at the Moon Difference
When you bring Howl2GO to Des Moines, you can be certain you're getting the true Howl at the Moon experience, and with that comes the assurance you are booking only the best dueling piano performers in the country. Our fun, energetic performers are perfect for all events anywhere in the Des Moines area.
Make Your Des Moines Event Unforgettable
Our lighting and sound system is provided for every show, and allows us to play to crowds from 20 to 2000 people! All our lighting and sound equipment is customized for Howl2GO and so you won't find it anywhere else. Our beautiful electric baby grand pianos not only look awesome, but can adapt to fit in any size space at any venue.
Only the Best Des Moines Entertainment
We specialize in all types of events, anywhere in the Des Moines area company parties, wedding receptions, charity fundraisers or house parties are all made more fun by bringing Howl2GO by Howl at the Moon. We tailor every single show to you and your guests, playing music for all ages. Fundraising for churches, schools or your chosen cause is perfect for our show – plus advertising that you have Howl at the Moon performing is a huge draw in the Des Moines community.
Booking Dueling Pianos in Des Moines
Dueling Pianos in Des Moines is all we do! Howl2GO has a dedicated team of professionals on staff. From our sales manager who will help build out your vision, our production team who will communicate with your venue in Des Moines, a wedding specialist and, of course, our world-class entertainers, picked specifically for your event. We only bring Howl at the Moon trained musicians, all of whom have experience playing at one of our locations nationwide.
Amazing Des Moines Wedding Live Music
Since our inception in 1990, Howl at the Moon has been the number 1 place for bachelorette parties, and now Howl2GO has become the number one choice for Des Moines area Dueling Piano wedding entertainment. From your ceremony, through announcements and you first dance until the last guests leave the dancefloor following your reception, our live Wedding music will keep everyone on the dance floor all night long. Choose us, the experts in Wedding entertainment, and don't take a chance on a local act who will not provide the professional performance required of the biggest night of your life!
Des Moines Dueling Pianos
Ames, IA Dueling Pianos
Ankeny, IA Dueling Pianos
Bettendorf, IA Dueling Pianos
Burlington, IA Dueling Pianos
Cedar Falls, IA Dueling Pianos
Cedar Rapids, IA Dueling Pianos
Clinton, IA Dueling Pianos
Coralville, IA Dueling Pianos
Council Bluffs, IA Dueling Pianos
Davenport, IA Dueling Pianos
Des Moines, IA Dueling Pianos
Dubuque, IA Dueling Pianos
Fort Dodge, IA Dueling Pianos
Iowa City, IA Dueling Pianos
Marion, IA Dueling Pianos
Marshalltown, IA Dueling Pianos
Mason City, IA Dueling Pianos
Muscatine, IA Dueling Pianos
Ottumwa, IA Dueling Pianos
Sioux City, IA Dueling Pianos
Urbandale, IA Dueling Pianos
Waterloo, IA Dueling Pianos
West Des Moines, IA Dueling Pianos
Visit our new website: www.howl2go.com for booking information or call us directly on (844) HOWL2GO
We have a dedicated reviews page so you can read testimonials from hundreds of our thrilled clients in Des Moines. Our Facebook page features regular updates, and following us on Instagram and Twitter means you'll stay up to date on where we're playing next near Des Moines IA.