First Fridays in Castle Rock, CO
Howl2GO to Open First Friday's Concert Series in Castle Rock, CO
We're proud to be able to share that we'll be performing the inaugural show in this year's series in Castle Rock! We're so excited to be bringing our Howl at the Moon Dueling Piano experience out to this family-friendly event at such a cool venue. There will be plenty of options for food and other activities for everyone to enjoy. Check out the Castle Rock community Facebook website to see other featured bands and live music shows that will be performing throughout this years' concert season. There are also many other activities happening in the city this year for young and old alike!
Dueling Pianos in Castle Rock
Friday nights in the summer are made for spending close to home, enjoying the beautiful weather, and unwinding from the long week. Why go anywhere else but Downtown Castle Rock?
On the first Friday of each month, June through September, head to Festival Park to enjoy live music, food trucks, cocktails and kid activities.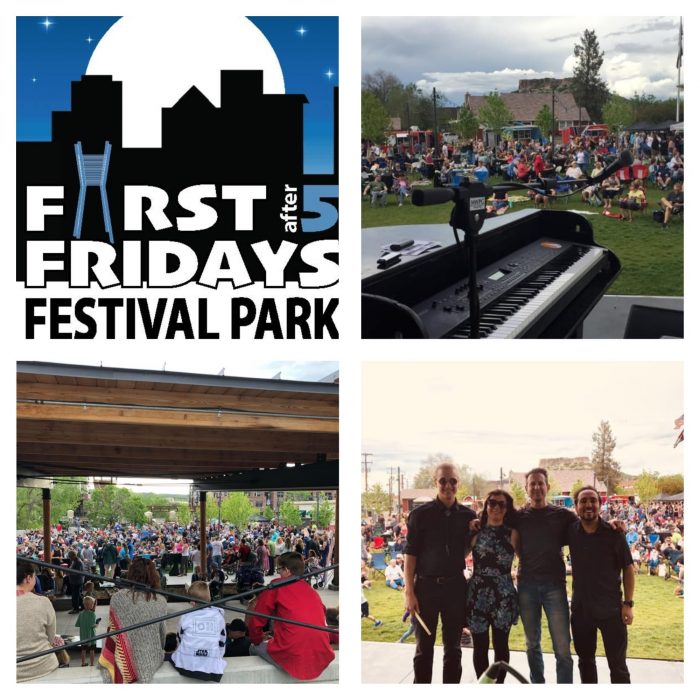 Dueling Pianos
Friday, June 7, 2019
5-9 p.m.
Festival Park
Kickoff to Summer in Castle Rock With Us
This interactive evening spent with the talented musicians of Howl at the Moon will have you belting out your favorite tunes and dancing in the park! We will be bringing out the whole band for this show, including a guitarist and drummer so you will be getting the full Howl at the Moon Experience. Request your favorite songs, revel in their hilarious banter, all the while enjoying food truck fare and cocktails. There will be activities and treats for the kids, as well. First Fridays will remind you why summers are best spent outdoors.
For more information about the upcoming shows, visit this link: https://www.crgov.com/2617/First-Fridays
Book a Show
Howl2GO can play at fundraisers, weddings, holiday parties, corporate events, private parties and more. Fill out the form below and we'll get in touch straight away. You can be certain that, when you book Howl2GO by Howl at the Moon, you're getting only the best Dueling Piano show in town! Still not sure? Check out our local reviews to see what other people have been saying about our Denver live music shows.
Find Festival Park in Castle Rock
If you're planning to come out to see us play in June, here's where we will be!
Tags:
Artrageous
,
Denver Dueling Pianos
,
Festival Park