Best First Dance Songs
The most exciting part of any wedding is always the first dance. It's a moment that has been meticulously planned out for months, with every step choreographed to the beat and sway of the couple's most meaningful song. Every First Dance is unique, but some songs provide a better atmosphere than others when celebrating such an intimate moment while everyone who is closest to you watches your every move. These are the best songs to celebrate your First Dance to at any wedding that Howl2GO Dueling Pianos plays.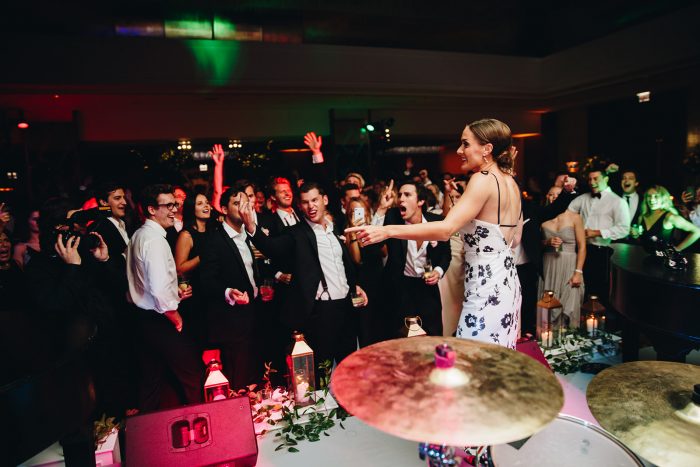 1) "How Would You Feel (Paen)"—Ed Sheeran
Ed Sheeran has become one of the hottest figures in pop music over the last few years, and songs like "How Would You Feel" are a perfect example of why. Sheeran's voice compliments and cuts through a piano and guitar melody that sways along with the song, perfect for any couple looking to make an impact on the floor. The song even features a guitar solo at the perfect moment for friends and family to join in.
2) "All of Me"—John Legend
This song is certainly not an expected addition to this list but is perfect for the occasion. John Legend's voice is amongst the most loving sounds in the world and his work on the piano is certainly able to match the mood. This one won't add any points for being unique, but if you're looking for a modern classic that will have guests joining in no time, look no further.
3) "Love"—Lana Del Rey
Like most Lana Del Rey song, this will add a little edge to your moment. The song builds as it goes along and carries a slight sadness underneath, but the message of love prevailing over anything else is sure to create an intense memory between you and your spouse. "Love" will add unapologetic style points to your night and will ensure your first dance is unforgettable.
4) "Love on Top"—Beyonce
Every song on this list so far as been meant to get you and your spouse swaying slowly with each other, but how about picking up the pace for your first dance? Beyonce, the unquestioned Queen of Pop, has just the thing with "Love on Top", guaranteeing the both of you will be bopping around the floor full of smiles for your big dance as newlyweds. And with the immense popularity of the tune, the only problem you'll have will be holding your guests off the floor until just the right moment.
5) "At Last"—Etta James
Originally recorded in 1960, Etta James' masterful song has stood the test of time to become the definitive first dance song for several generations. The perfect balance of passion and beauty to James' voice makes this a perfect choice for a memorable first dance between newlywed lovers. An added bonus is the fact that every guest old or young will feel comfortable on the dancefloor, perfect for couples with older parents or grandparents in attendance.
Live Music at Your Wedding
There are thousands of songs to choose from for your first dance, but the perfect choice is the one that's most meaningful to you and your spouse. And if you are having a hard time deciding, count on Howl2GO's staff to help you decide. With hundreds of weddings played and plenty more to come, Howl2GO Dueling Pianos is the ultimate entertainment at your biggest day. Our set is fully customizable, playing only the songs you want to hear at your wedding and the best requests the crowd has to offer. We plan your show with you months in advance and make sure your reception goes off without a hitch from the cocktail hour to the first dance and beyond. Contact us and book an unforgettable Howl2GO experience for your wedding today!
You are never too far for Howl2GO to make it to your event! From Florida to the Northeast and the Midwest all the way out West and East, we can play at your venue.
Beyonce
,
Ed Sheeran
,
Etta James
,
Live Wedding Band
,
Live Wedding Music
,
Music For Wedding Receptions
,
Wedding DJ
,
Wedding Entertainment
,
Wedding Songs